"At the start of every disaster movie, there's a scientist being ignored"
In the postfactual world we live in today, I am worried that politicians increasingly reject scientific consensus and rather build their policies on false facts. This concern is shared by scientists around the world and so in Earth Day, April 22 2017 the first March for Science took place in over 600 cities around the world.

I believe that we need to improve science communication to counter misconceptions such as wrong anti-vaccination beliefs or climate-change denialism. And yes, I believe that visual communication of scientific findings can play a role in a better understanding of science.
I attended the march in Berlin with two biologist friends and was happy to see that the turnout was higher than expected. With 11.000 people joining in it was the biggest March for Science outside the U.S. Here's a photo of my sign: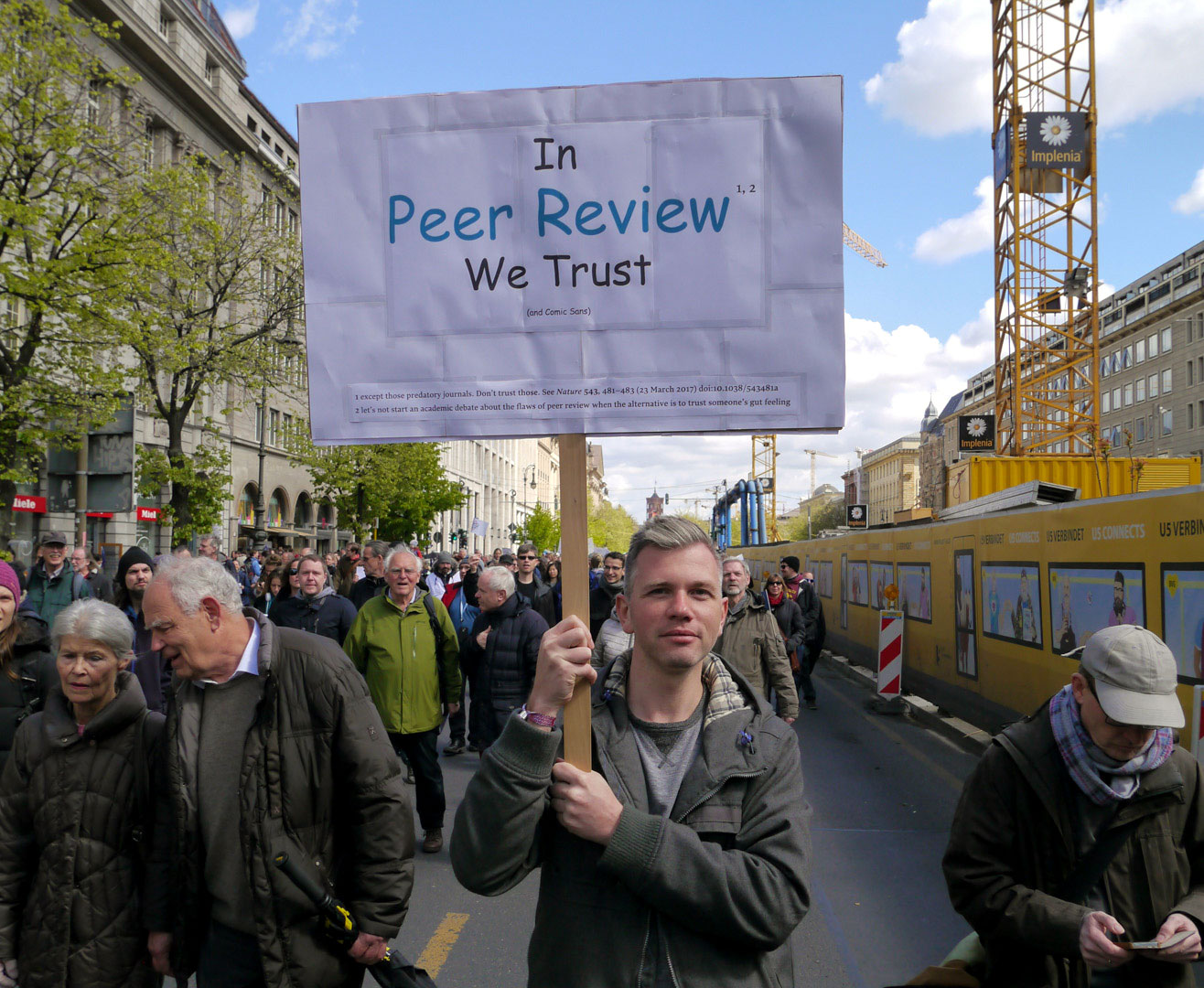 Flickr Gallery of the Science March Berlin