Bring your research to life
Visually engaging, clear, and accurate scientific illustrations are the key to effective communication in the world of research. My mission is to transform your complex scientific data and ideas into compelling visuals that resonate with your target audience.
With a unique blend of expertise in both science and design, SciStyle specializes in creating custom scientific illustrations, animations, and other visualizations tailored to your specific needs. Whether you require figures for journal articles, cover designs or 3D animations, we are dedicated to helping you present your research in a visually stunning and accessible manner.
Explore the unique combination of science and art in my work, and see how it can elevate your research while captivating your audience.
SCIstyle offers a wide range of science-related design services
Imagine how stunning your research would look in an exclusive illustration
Cover Design
Increase recognition and impact of your research with a cover image that visually represents your findings.
Scientific Figure
Improve the graphical display of your scientific data to obtain publication-quality figures of the highest standards.
Graphical Abstract
Enhance the appearance of your article with a concise visual summary of your publication's main findings.
Workshop
Learn the tools and methods to bring your scientific data to life and transform raw data and concepts into compelling figures in this Adobe Illustrator workshop.
Animation
Some complex subjects are best explained in an animated form, may it be as a simple 2D motion graphic or a stunning 3D animation.
Logo Design
Why be a faceless entity if you can get a logo that symbolizes what you do and makes a lasting impression in the process.
About
I am Dr. Thomas Splettstoesser, a scientific illustrator with a background in biology and a passion to visually communicate complex scientific subjects from biology to nano technology.
I hold a doctorate degree in biology from Heidelberg University and have over 10 years of experience in scientific illustration and animation.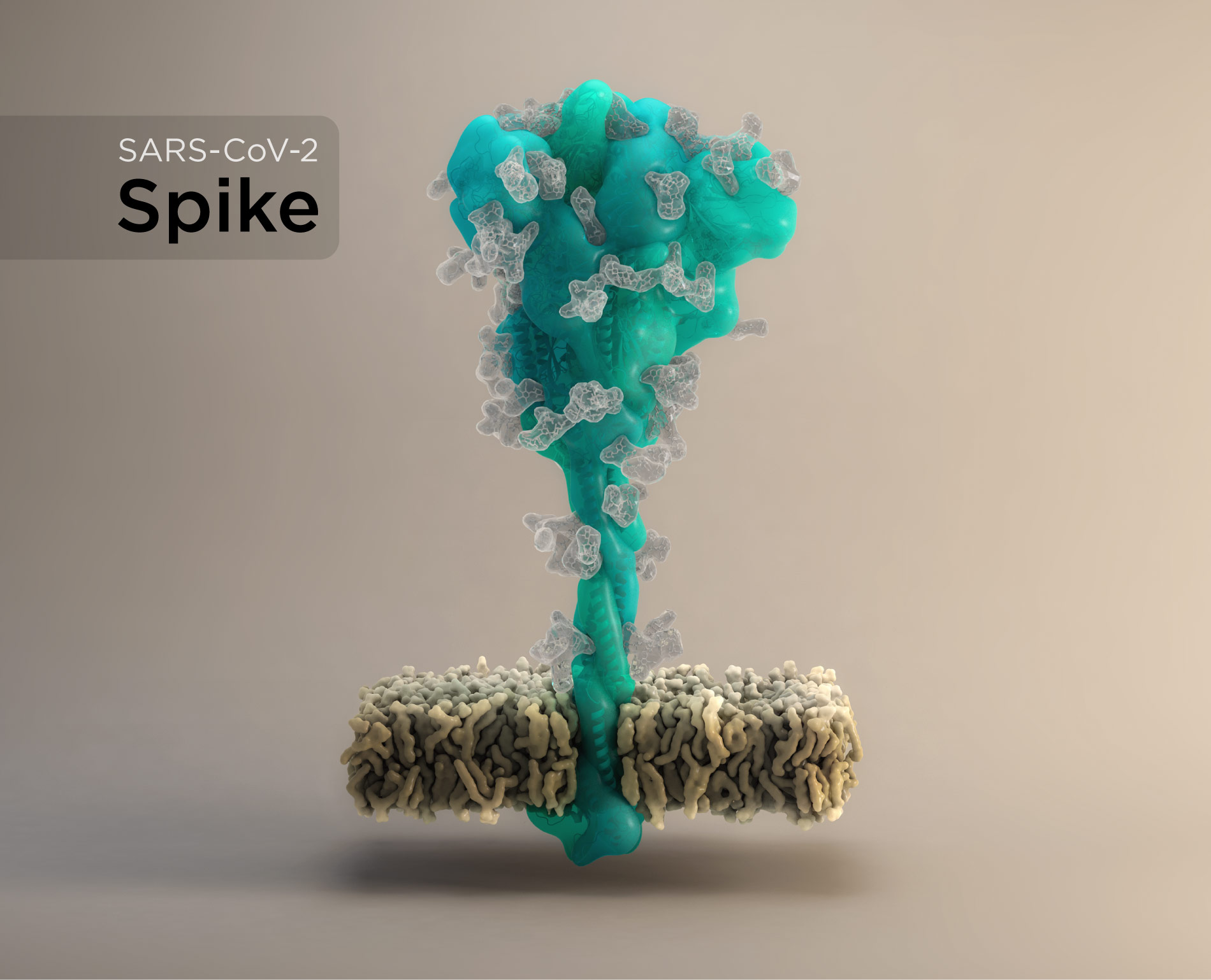 The trimeric S-protein (Spike) located on the viral envelope of coronavirus is responsible for binding to human receptor proteins to infect their host cells.
The three receptor binding domains at the top of the protein are possible targets for specific antibodies to neutralize the virus.
A dense cover of attached sugar molecules (glycans) acts like a stealth shield to hide from the human immune system.
Spike is anchored in the viral lipid bilayer envelope.